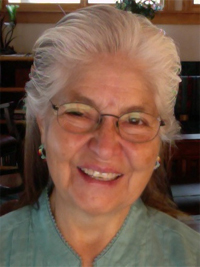 Publications
Addressing & Preventing Sexual Harassment, Storytelling for a Change, The Millenium Game: Civil Rights History, Diversity: Cultural (Training) Modules, Conflict Resolution for EEO Counselors, Equity Jeopardy Game: Equal Opportunity, Multicultural Mediation, Reparations for Descendants of Slaves: A Discussion About History, Justice and the American Conscience,

Dr. Smiley-Marquez Bio
Clients
Programs Offered
Smiley & Co, Ltd.
Smiley & Co, Ltd. is a five-star consulting, coaching and counseling firm specializing in tools, skills, processes and techniques that increase organizational, management, team and individual effectiveness in the workplace and in the community. Multi-disciplinary training, multicultural and diversity savvy, deep and wide experience, a creative approach driven by interest and curiosity, and a commitment to continuous improvement sets Smiley & Co, Ltd. apart.
Smiley & Co, Ltd.
Capability Summary
Our one-page Capability Summary provides information on our Approach, Examples of Past Performance as well as DUNS, CAGE and NAICS codes for Smiley & Co, Ltd.


Our Mission
Since 1988 our mission has been to provide full-service quality workplace and community consulting, conflict assessment, counseling, coaching, mediation and facilitation services to our clients in business. We strive for high performance in ourselves and in our clients.

Our Specialties
Our specialties include strategic planning, management development, group facilitation, equal employment opportunity compliance--including harassment and violence prevention and counseling, mediation and conflict intervention, employee assistance and A+ training programs. Working with entire organizations or providing one-to-one coaching or counseling, we offer an expanded menu of resources to the relationship.


Multicultural Counselors & Mediators
In the workplace and in the community, we provide multicultural and bilingual counseling services for groups, couples and individuals.


Our approach is strengths-based, educational, client-centered, supportive and solution-oriented. To psychotherapeutic counseling and to workplace and community mediation, we bring master's certifications in neurolinguistic programming (NLP), eye movement desensitization and reprocessing (EMDR), transactional analysis (TA) and brain functioning tools.


We provide large group and community facilitation services.


Our Principles
We are committed to and provide professional services based on principles of integrity, honesty, quality, partnership and hard work.

Listings & Affiliations
Smiley & Co, Ltd. is listed at Central Contractor Registration, U.S. Small Business Administration, Supplier Gateway, Native Network Environmental Conflict Resolution, American Counseling Association, American Psychological Association, Rocky Mountain Minority Supplier Development Council, and Brain Matters, Inc.


GSA Schedule Affiliation


GSA Contract GS-15F-0065M Affiliate: EEO/HR Consultant

Related Resources