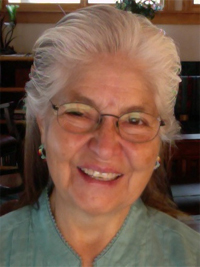 Smiley & Co, Ltd.
Capability Summary
Our one-page Capability Summary provides information on our Approach, Examples of Past Performance as well as DUNS, CAGE and NAICS codes for Smiley & Co, Ltd.



Our Certifications
In addition to academic and extra-academic certifications and licenses, Smiley & Co, Ltd. has been certified as an 8(a) Small Disadvantaged Business by the U.S. Small Business Administration and as an M/DBE by the State of Colorado, City and County of Denver, CDOT and the Rocky Mountain Minority Supplier Development Council.

Dr. Smiley-Marquez Resume
Clients
Programs Offered



td>
Consulting
Organizational Effectiveness in Diverse Work Environments: Smiley & Co, Ltd. specializes in services that support organizational and team effectiveness and performance improvement through assessment, training, facilitation and conflict resolution.

Services
• Alternative Dispute Resolution
• EEO Complaint Counseling and Investigations
• Group Facilitation - Workplace and Community
• Diversity Coaching and Training
• Team Building and Re-building
• Training Programs


Our Practice
Our practice is focused on maximizing strengths while addressing barriers to organizational, team and working relationship performance.


Listings & Affiliations
Smiley & Co, Ltd. is listed at Central Contractor Registration, U.S. Small Business Administration, Native Network Environmental Conflict Resolution & Morris K. Udall Foundation, Association for Conflict Resolution,American Counseling Association, American Psychological Association, Rocky Mountain Minority Supplier Development Council, and Brain Matters, Inc.


GSA Schedule Affiliation


GSA Contract GS-15F-0065M Affiliate: EEO/HR Consultant

Our Principles
We are committed to and provide professional services based on principles of integrity, honesty, surpassing quality, partnership and hard work.

Related Resources

Dynamics of Diversity in Conficts: Alternative Dispute Resolution

Deep Diversity - An Authentic Response to Real Issues in Organizations

Preventing & Addressing Sexual Harassment: A Practical Guide for Employers

Cross Cultural Issues for Mediators (Cards)

Dynamics of Diversity in Conflicts: What Managers Need to Know

Equity Jeopardy: You Ask the Questions About EEO (A Game)