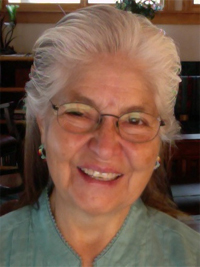 Our Certifications
In addition to academic and extra-academic certifications and licenses, Smiley & Co, Ltd. has been certified as an 8(a) Small Disadvantaged Business by the U.S. Small Business Administration and as an M/DBE by the State of Colorado, City and County of Denver, CDOT and the Rocky Mountain Minority Supplier Development Council.
Dr. Smiley-Marquez Bio
Clients
Programs Offered


Additional Resources
1. Preventing & Addressing Sexual Harassment: A Practical Guide for Employers
2. Cross Cultural Issues for Mediators
3. Dynamics of Diversity in Conflicts:
What Managers Need to Know
4. Equity Jeopardy: You Ask the Questions About EEO

Listings & Affiliations
Smiley & Co, Ltd. is listed at Central Contractor Registration, U.S. Small Business Administration, Supplier Gateway, Native Network Environmental Conflict Resolution, American Counseling Association, Advanced Commercial Mediation Certificate,
American Arbitration Association and Harvard Law School
Child and Family Investigator
American Psychological Association, Rocky Mountain Minority Supplier Development Council, and Brain Matters, Inc.


Coaching
Smiley & Co, Ltd. is a five-star consulting and coaching firm specializing in processes and techniques that address barriers to organizational, management, team and individual effectiveness in the workplace and that support high performance.
What sets Smiley & Co apart are: 1) master's certifications in practical and helpful performance and communication processes; 2) more than two thousand deep-and-wide hours of management, employee and individual coaching; 3) multi-disciplinary training, multicultural and diversity savvy; 4) bilingual (Spanish-English) capability; 5) practical and tailored multi-modal processes; 6) lively interest and curiosity; and a 7) commitment to continuous improvement sets.

Working with teams, groups, pairs or one-to-one coaching, we offer an expanded menu of resources to our clients.


Services
• Change Management
• Conflict Resolution
• EEO Counseling
• Employee Assistance
• Group Facilitation
• Leadership Development
• Management Coaching
• Mediation
• Organizational Development
• Performance Counseling
• Strategic Planning
• Team Building
• Training Programs



Our Practice
Our practice is focused on maximizing strengths while addressing barriers to organizational, team and working relationship performance.



Our Principles
We are committed to and provide professional services based on principles of integrity, honesty, quality, partnership and hard work.


Listings & Affiliations
Smiley & Co, Ltd. is listed with Central Contractor Association, U.S. Small Business Administration, Supplier Gateway, Native Network Environmental Conflict Resolution, American Counseling Association, American Psychological Association, Rocky Mountain Minority Supplier Development Council (The Council).

Related Resources
The Heart of Coaching: Using Transformational Coaching to Create a High-Performance Culture (2nd Edition)
Coaching for Improved Work Performance, Revised Edition

Coaching for Performance: Growing People, Performance and Purpose



Custom Search