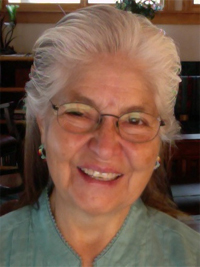 Our Certifications
In addition to academic and extra-academic certifications and licenses, Smiley & Co, Ltd. has been certified as an 8(a) Small Disadvantaged Business by the U.S. Small Business Administration and as an M/DBE by the State of Colorado, City and County of Denver, CDOT and the Rocky Mountain Minority Supplier Development Council.

Dr. Smiley-Marquez Bio
Clients
Programs Offered


Dynamics of Diversity in Conflicts
What Managers Need to Know

Carolyna Smiley-Marquez, Ph.D.
Smiley & Co, Ltd.
Hygiene, CO 80533-0211
303 772-1714
carolyna@smileyandcompany.com


---
When diversity is present in groups,
the dynamics play out
some groups, and their members, have more power in society than others (the "dominant" group);
members of the dominant group have more privileges;
members of the dominant group prefer to see themselves as individuals and object to being clustered;
members of the group/s with less power ("subordinate" groups) are expected and feel expected to look, sound, think and act like members of the dominant group; and
members of the dominant group may lack a frame of reference to understand how subordinate group members experience inequality and injustice.
Diversity factors in conflicts
are often invisible to participants.
the dominant group may not recognize the impact of diversity:
the dominant group may deny or rename the dynamics;
subordinate group members may experience denial or guilt when they reveal their experiences of discrimination;
subordinate group members may experience mixed feelings of insult, anger, and/or fear when it seems their diversity is involved; but
they may have been taught to blame themselves for the discriminatory, prejudicial, disrespectful--even hateful--behavior of others; and
subordinate group members have had a lot of experience sorting unintentional and intentional prejudicial behavior.
But they may lack training and
organizational support to address it.
subordinate group members may have learned that their organization denies, renames, punishes, or waits out complaints;
subordinate group members may believe that conflicts are their problem; and
subordinate group members may know that something is wrong but not have the understanding, vocabulary, or confidence to address the issues.
Why managers need to understand
the dynamics of diversity in conflicts.
conflicts involving diversity can easily be misdiagnosed;
interpersonal conflicts often have group membership implications;
a manager's misassessment of a conflict can have long term effects on an employee's reputation;
employees themselves may understand only the situation, not the underlying dynamic;
most managers believe that they are being fair because they think that such actions must be done intentionally;
most managers are not aware of their unconscious behavior;
when employees allege discrimination, managers may become defensive or may not know how to address diversity issues;
managers may know about harassers or discimination, but they do not have the skills to address it effectively;
managers are also influenced by their own group membership; and
managers without an understanding of the breadth of diversity may not recognize that the system influences their behavior.
When unaddressed diversity is the issue, or part of the issue,
conflicts will continue to occur.